Attractive minimalist design that provides a perfect balance between elegance and functionality.
Specifications
Enameled finished with electrostatic paint. Black seat with support made in Nylon fabric and "Anti-Flame".
short removable Arm rests with patted cover in Nylon fabric reinforced.
Black enameled steal side plate.
Technical Specifications
Front solid rubber reinforced wheel. "Rubber non-marking" , in 8" x 1" color gray / black.
Rear solid rubber wheel rigid style, steel rim 24" x 1 3/8" with black driving wheel.
Gross weight: 21.10 kg
Net weight: 19 kg
Maximum user weight 110 kg
Packaging size: 900 mm x 300 mm x 900 mm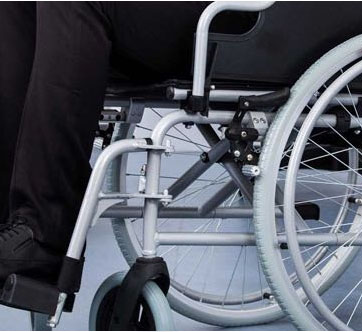 Wheelchair rental requirements
To rent a wheelchair at Medical Service CSL the next steps must be followed:
-Fill out the medical equipment rental form where you commit to return the equipment as you received it.
-leave a deposit (price mentioned in format).
-pay total service fee (mentioned in format).
$80 usd (per week)